5 Smile Makeover Options for a Stunning Appearance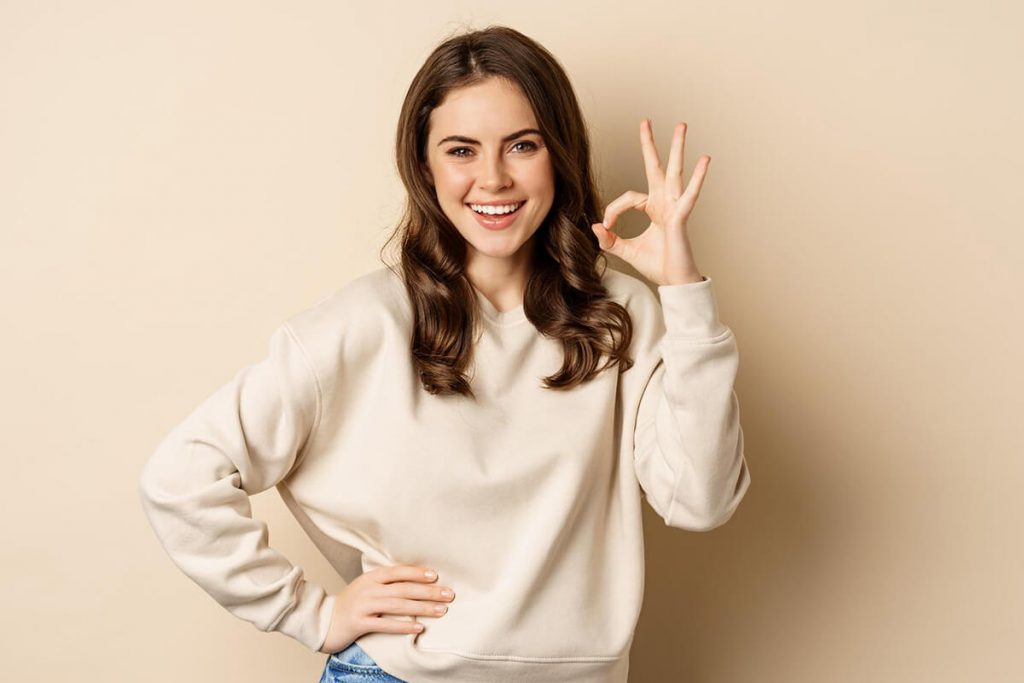 A smile makeover has the potential to completely transform your smile without requiring extensive time in the dentist's chair. It is possible to correct your grin fault in as little as one treatment.
However, certain smile makeover procedures necessitate more than one visit. Consider the options described below if you wish to improve the appearance of your teeth.
#1. Teeth Whitening
Teeth whitening is often chosen when discolouration is mild to moderate. Some light staining can be eliminated, and your teeth can be whitened if they become dull with age.
We employ a teeth whitening method that allows you to whiten your teeth while reading or watching TV at home. The whitening substance will be placed in a set of trays, then placed over your teeth and worn for a brief time each day.
The trays are produced from impressions of your teeth to maintain a comfortable fit and prevent the whitening component from leaking out.
You will be given detailed instructions, and timings may differ from person to person depending on your needs. The procedure is super easy and can be repeated numerous times without causing damage to your teeth.
We also provide in-office whitening in our dental clinic for people who want the 'whitest of whites' smile seen on many celebrities.
While we are confident that you will be pleased with the results of using the trays, we are willing to assist those who require a little additional whiteness.
#2. Dental Veneers
A veneer is an ultra-thin piece of material custom-made to fit over the front of your teeth. Veneers are a fast approach to improving your teeth's colour, shape, and alignment.
A veneer can restore the appearance of a chipped or discoloured tooth. A thicker section replaces the shattered area of the tooth, and the porcelain covers the entire front of the tooth.
If you have modest gaps between your teeth, this is a great option, and orthodontics (braces) is not an option. If slightly out of alignment, a veneer can occasionally bring a tooth into line with the remaining teeth.
#3. Composite Bonding
Composite bonding uses composite resin to repair a damaged, chipped, discoloured, or decaying tooth. This can be achieved in a single dental appointment. Your Albury dentist will be shaped and polish the composite resin to blend in with the rest of your teeth.
Composite bonding quickly lengthens teeth and improves the smile. This can be achieved in only one dental appointment.
Dental bonding can even fix those bothersome gaps between your teeth, act as a cosmetic alternative to regular dental fillings, and protect some of the exposed tooth roots caused by gum recession.
Clean your teeth regularly to avoid discolouration from the newly applied composite resin.
#4. Crowns and Bridges
Dental crowns restore a damaged tooth's size, shape, and strength by "capping" it with a custom-made restoration that restores the tooth's appearance and function.
Dental bridges can replace one or more lost teeth by installing a series of dental crowns that span the empty tooth socket.
#5. Dental Implants
Implants are typically recommended for those with missing teeth since they are the closest thing to a natural tooth. The implant ensures that the patient's jaw receives the stimulation to stay healthy.
Implants are also the only oral replacement that keeps a person's jaw bone tissue after a tooth is lost.
Smile Makeover at Albury
Dentists must collaborate with their patients to design a treatment plan to achieve a positive outcome and aesthetically beautiful smile.
Before the smile transformation process can begin, any oral health issues, such as gum disease, must be addressed.
At Kreativ Dental Albury, we will do an oral health check to determine the state of the oral cavity. We will check the teeth, gums, supporting structures, and bite to see if the patient is a smile makeover candidate.
We are a patient-friendly dental practice, delivering high-quality dental care to patients of all ages in Albury and the surrounding areas.
Visit your Albury dentist at 525 Wilson St in Albury for a consultation.
Call us at (02) 6021 4171 or request an appointment online.