Dental Bonding
Teeth Bonding: What You Need to Know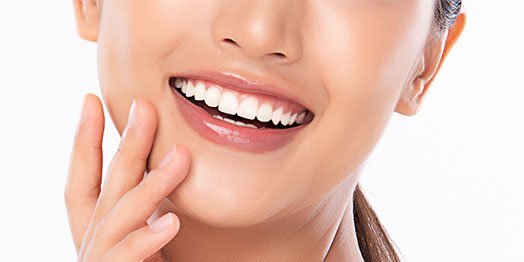 Dental Bonding Albury
Dental bonding is the application and hardening of tooth-coloured bonding material to teeth.
Unlike porcelain veneers and dental crowns, which usually take more than two visits to finish, dental bonding can be done in just one dental visit.
Why is Dental Bonding Done?
There are several different conditions in which dental bonding should be considered:
Repair of cracked or chipped teeth
Teeth bonding for filling gaps
Alternative to amalgam fillings
Decayed teeth can be repaired by composite material
Aesthetics of discoloured teeth can be improved
Teeth can be made longer
Teeth shape can be changed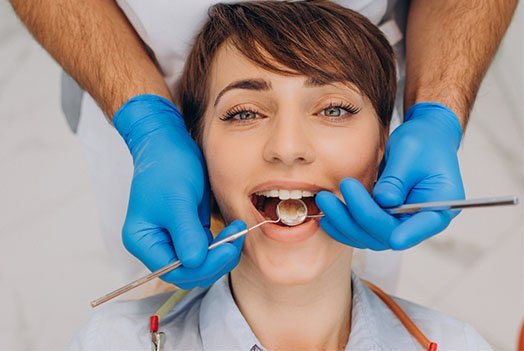 The Dental Bonding Procedure
Your Albury dentist will apply a gentle phosphoric acid to the surface of your teeth, which etches and roughens the surfaces to help the bonding material stay in place. This process doesn't hurt.
The putty-like bonding material is placed on the tooth's surface, shaped, and sculpted.
A special light is used to help harden and set the material. Finally, the composite is polished and buffed for a smooth finish.
Caring for Bonded Teeth
Caring for your teeth helps prolong the life of a bonded tooth. Here's what you can do:
Brush your teeth at least twice a day and flossing once daily
Avoid hard food and candy
Do not bite your nails or any hard objects
Avoid drinking coffee, tea, and tobacco for the first two days after the procedure
Schedule regular dental cleans every six months
See your Albury dentist if you chip or break the bonding material or if you feel any sharp or rough edges after your procedure.
Dental Bonding in Albury
If you would like to learn more about dental bonding, please call us today to schedule a consultation with Kreativ Dental Albury. Our dental practice serves patients from Albury and the surrounding areas.
Call us today on (02) 6021 4171. Request your appointment online.
We are located at 525 Wilson St in Albury.
Frequently Asked Questions
What is dental bonding?
Dental bonding is the treatment where special composite materials are used to repair a damaged tooth. The composite is soft when applied to the tooth; then reshaped and adjusted for the desired look. The composite is then cured using a special light.
How is dental bonding done?
Your Albury dentist prepares your teeth and applies the bonding paste to repair defects. After the application, the bonding material is exposed to a special light, which hardens it. The area is then sanded, buffed, smoothened and polished to look and feel like the surface of your natural teeth.
How long does dental bonding material last?
How long the bonding material last depends on how much bonding was done and your oral habits. Typically, however, bonding material lasts from 3 to 10 years before needing to be touched up or replaced.