Teeth Whitening
Are you happy with the way your teeth are, except for their colour?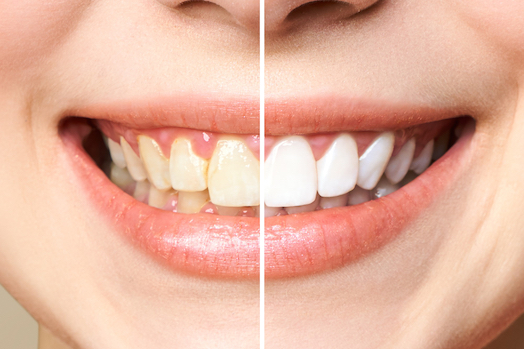 Teeth Whitening Albury
Whiten and brighten up your smile in the comfort of your own home or in our office with our range of Whitening Systems. In just one hour, your smile can be up to few shades whiter.
During your treatment, Whitening Gel is carefully applied to your teeth. The Whitening Gel is then activated for 15 minutes.
This process is then repeated twice more before you go home with a sparkling white smile
Why You Should Consider Whitening Your Teeth
People with whiter, beautiful smiles have more self-confidence.
Your smile is one of the first impressions that you make on other people, so don't hold it back!
After just a short period of time, you can benefit from a naturally whiter smile that could improve your social and professional life, as well as the way you feel about yourself.
How Does Tooth Whitening Work
Whitening your teeth is a safe, non-invasive procedure that naturally lifts deep-set stain from the pores of your tooth enamel. This allows your teeth to appear whiter, brighter, and years younger when your treatment is completed.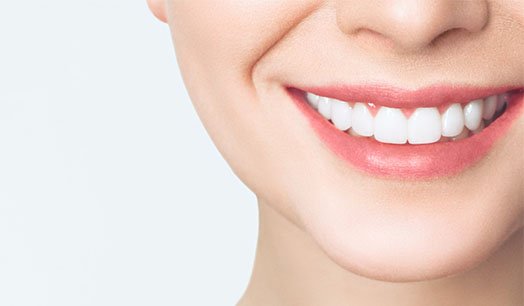 At Kreativ Dental Albury, we provide two types of teeth whitening, depending on your personal needs and expectations: in-office whitening and take-home professional whitening.
This allows us to suit your needs and offer the best results, not just one type of method that we think everyone should buy.
Are you happy with the way your teeth are, except for their colour?
Do you smoke or drink lots of caffeine and hate the stains that make your teeth look yellow and aged?
What Sets Our Team Apart
Dr Vinayak and his team of highly trained dental professionals are dedicated to ensuring your comfort and meeting your expectations. We take specific preventive measures to ensure your safety throughout every treatment visit with us.
At Kreativ Dental Albury, we use only the highest quality whitening materials so that you can rest assured you'll get the most dramatic results possible.
Teeth Whitening Methods in Albury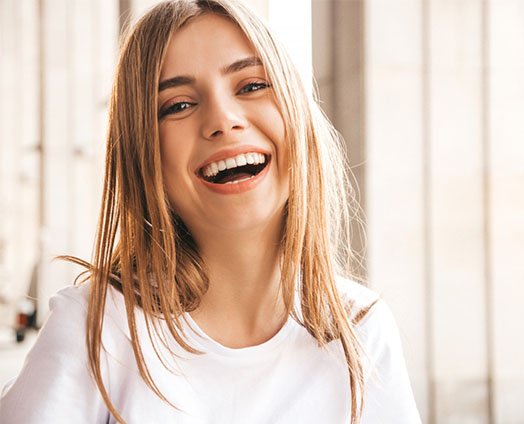 In-Office Whitening
In just a single appointment, you can have years of stains removed from your teeth without having to do anything yourself. Your in-office whitening appointment takes less than an hour, and your teeth can be as many as 8-10 shades whiter once Dr Vinayak is finished.
At Kreativ Dental Albury, we also use new technology that amplifies your whitening results while also minimising tooth sensitivity during the treatment, ensuring your comfort throughout the process.
At your in-office whitening appointment, we will apply a prescription formula whitening gel to your teeth. The application is repeated 2-3 times, depending on your initial results.
As soon as we're finished with the application, you'll walk out with a beautiful white smile that is sure to turn heads. As a complement to your treatment, we will also send a take-home kit with you to extend and maintain the results of your whitening treatment.
Take-Home Professional Whitening Kits
Take-home whitening kits allow our patients to whiten their teeth dramatically while also on a budget.
While take-home kits don't provide instant results, they can still remove deep-set, heavy stains from the teeth over the course of 2 weeks, providing almost the same results as our instant in-office whitening.
Every Kreativ Dental patient who selects our take-home whitening will receive a custom-fitted mouth tray to allow for the safe, effective application of extra-strength whitening gel just where they need it (and not anywhere else).
This creates a more dramatic effect than any take-home whitening kit that you could buy at a retailer.
After your initial whitening, just touch up every few months to extend the appearance of a whiter smile.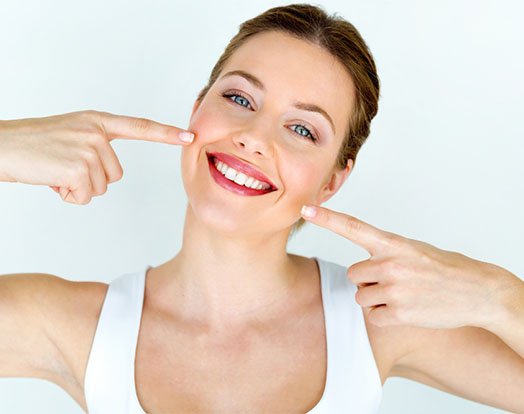 Teeth Whitening in Albury
To find out if you're a candidate for teeth whitening or which type of whitening would work best for your needs, call dentist Albury today and schedule a consultation visit with one of our dentists.
Give us a call on (02) 6021 4171 for more information. Request your appointment online.
Frequently Asked Questions
How does teeth whitening work?
Stains on teeth appear when coloured molecules stick to the plaque, tartar, and the surface of our teeth. Cleans help remove plaque and tartar, but sometimes the stains still appear in the dentin.
The bleaching solution applied to the teeth combines with oxygen from the air and carbon in the dentin to break apart the staining molecules stuck on the teeth.
Does the whitening treatment hurt?
Teeth whitening may cause teeth sensitivity during or after treatment and slight discomfort in the gums.
The side effects are usually temporary and will disappear a few days after treatment. It is important to tell your Albury dentist if you experience any of these symptoms.
Why is professional whitening better than other options?
The greatest benefit that you'll achieve by seeing a dentist for teeth whitening is speed. Compared to over-the-counter kits, professional teeth whitening uses a stronger formula that results with a noticeably whiter smile in a single treatment.