Family Dentistry
Your Trusted Family Dentist in Albury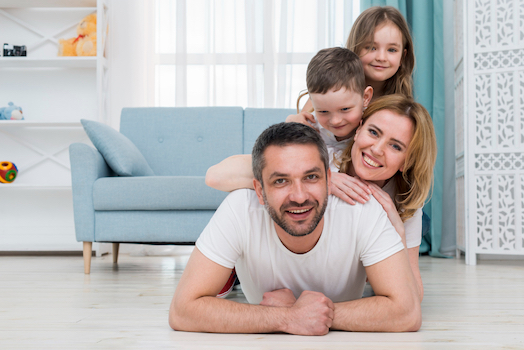 Family Dentist Albury
Family dentistry focuses on the oral health of patients at every stage of life.
Children have very different dental needs compared to adults, and family dentists deliver comprehensive oral care from baby teeth to permanent teeth.
Family dentistry is concerned with your oral hygiene and health. However, family dentists focus on the needs of children of all ages.
Amazing Benefits of Having a Family Dentist
1. To Eliminate Dental Anxiety
Dental phobia and anxiety is a serious problem that even adults face. Both dental phobia and anxiety can result in the delay or avoidance of dental treatments.
If one or more of your family members suffer from any of these conditions, it helps to have your dental check-ups together as a family.
Children develop dental anxiety at an early age, and to help them overcome it, going to a family dentist helps. When your children see that you go for a check-up or treatment, they gain confidence and get more comfortable. Children imitate the actions and sentiments of adults. Showing them that regularly visiting a dentist is essential you'll create a lasting impression.
The best thing about visiting a family dentist is that once they overcome their fear at a young age, they'll be comfortable with any dentist for the rest of their lives. Regular dental check-ups are necessary for amazing oral health, and if they are not scared, they'll never miss their dental appointments.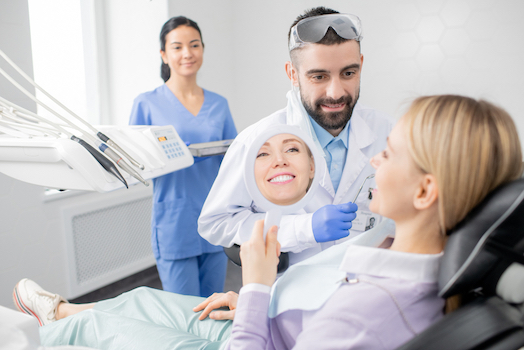 2. Having a Family Dentist Is Convenient
The convenience of going to a family dentist for the whole household can't be ignored. You simplify life by making one appointment for the whole family.
You don't have to leave work on different days to go to your appointment, take your children to the paediatric dentist, and your teenagers elsewhere.
As long as you have a trusted family dentist, all your dental needs will be well taken care of.
3. Family Dentists Know Your Family Dental Background
One of the most significant advantages of having a family dentist is the fact that they'll know your family's dental background. If you had previous dental diseases, surgeries, allergies, or sensitivities, they'd have all that on record. This means that they'll know the appropriate treatments based on that information.
A family dentist will notice changes since your last check-up and take action. Some problems may also be genetic, and it helps to have the same dentist for your whole family.
If they have treated you with orthodontic problems, they'll be watchful when treating your children.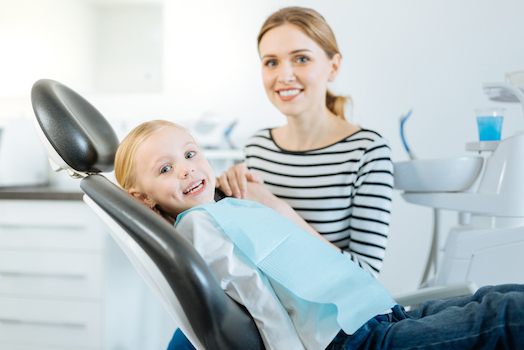 4. Going to a Family Dentist Means a Lasting Relationship
There are several reasons why trust is important between you and your dentist. When there's trust, it's easy to communicate openly, leaving no information to yourself.
When your dentist has all the information, they can diagnose symptoms accurately, and you and your family members will receive the right treatment.
It's also easier to share your fears with a trusted dentist, and they'll do everything to ease the treatment process for you.
5. Regular and Consistent Services
To maintain your family members' oral health, you need to visit your family dentist at least twice a year for dental check-ups and cleaning.
Going to a family dentist means that you'll be confident about visiting and hence never missing an appointment.
A family dentist provides your family with consistent services every time you visit.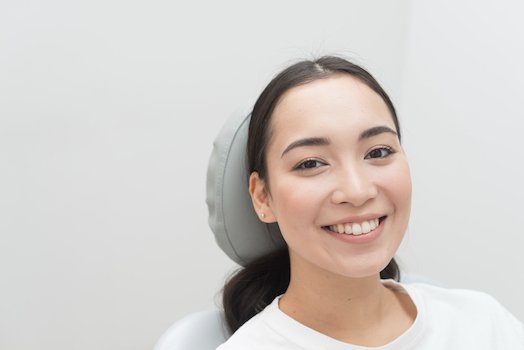 6. Preventive Care
Family dentists specialise in various dental fields for people of all ages. Children always require special care given; then, their teeth are still at the developmental stage.
The dentist will teach them preventive practices that will keep their teeth healthy at all times.
If one of your children needs teeth alignment, it will be done while still young, which is much better in children than adults.
With regular dental check-ups, brushing, flossing, and rinsing, you and your family, can prevent cavities, periodontal disease, and other serious oral health issues that may develop in the long run.
7. Emergency Dental Services
When you need immediate dental care, it helps to know that you have a dentist readily available. One you can trust with any member of your family.
Every time you think, "I need an emergency dentist", you don't need to look for one. You can contact your family dentist and book an immediate appointment.
Your child may experience a chipped or knocked-out tooth, and such emergencies always happen at the most inconvenient time. Having a family dentist means you can see them anytime and be assured of quality services, regardless of the situation.
Family Dentist in Albury
At Kreativ Dental Albury, we pride ourselves on always delivering the best dental care for your entire family. We accept same-day appointments.
Looking for a family dentist in the Albury area? Contact us today!
Give your Albury dentist a call on (02) 6021 4171 for more information. Request your appointment online.
We are located at 525 Wilson St in Albury.
Frequently Asked Questions
At what age should I take my child to the dentist for the first time?
Take your child for their first dental appointment when they are around six months old. If you notice that your child has discoloured or cracked teeth, you will want to bring them in earlier.
What should I use to clean my baby's teeth?
Use a soft-bristled toothbrush with a small head in cleaning your child's teeth. There are made especially for infants that are perfect to use at bedtime.
How often should I see the dentist?
Visit your dentist for a dental check-up at least twice a year.
Patients who are at a higher risk for oral cancers or gum diseases may be required to see their dentist more than just twice a year. Your Albury dentist will help determine how often you should visit the dentist for regular check-ups.