Bone Grafting
What You Need To Know About A Dental Bone Graft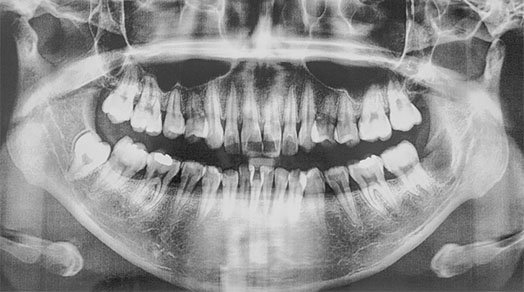 Bone Grafting Albury
A dental bone graft is performed to increase the amount of bone in the jaw where bone has been lost or where additional bone mass is needed.
Bone may be taken from somewhere else in the body and surgically fused to the existing bone in the jaw. Sometimes, artificial bone material is used.
A bone graft is sometimes needed for further procedures, such as dental implants, or if bone loss is affecting the nearby gums and teeth.
When Are Dental Bone Grafts Needed?
If you want to have dental implants but don't have enough density in your jawbone to support them, then bone grafts could be your solution.
Your Albury dentist can use a CT scan to determine your bone height, shape and density. This is how we will assess whether you have enough bone loss to require a grafting procedure.
There are several different scenarios that can lead to bone loss. These are the most common reasons for bone loss:
Gum disease
Osteoporosis
Gingivitis
Cancer
Traumatic facial injury
Types of Dental Bone Grafting
There are a few different types of dental bone grafts — let's take a look at which ones you might need.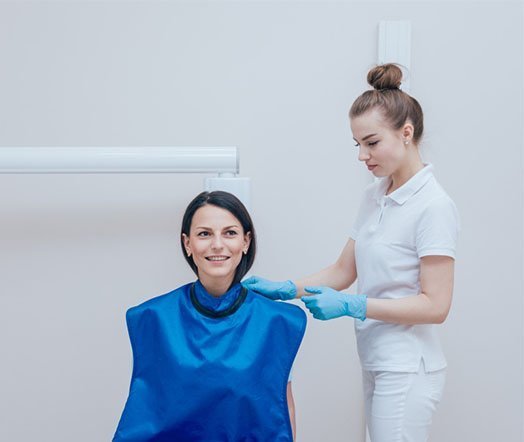 1. Block Bone Graft
For this type of bone graft, your dentist will use bone from the back of your jawbone. This is a good option if you have severe bone loss.
2. Socket Graft
You can get this type of bone graft at the same time as you get a tooth extracted. This prevents bone loss, usually associated with permanent tooth loss.
This keeps your jaw ready for the dental implants you'll get to replace the missing tooth.
3. Sinus Lift
This bone graft is useful if you've lost some of the molars on your upper teeth. Part of the sinus may actually start to reach downward, filling in the gap left by the teeth. A sinus lift restores the sinus to normal while repairing the gap with a bone graft instead.
Bone Graft Aftercare & Healing Process
You will be given general anaesthesia before a bone graft procedure, which puts you into a deep sleep. This ensures you don't feel anything during the surgery.
However, after a few hours, the medication will wear off. Post-op pain is normal but should lessen after a few days.
It is also important to only eat soft foods while your mouth heals, such as:
mashed potatoes
oatmeal
smoothies
cooked vegetables
scrambled eggs
The bone graft should heal properly within 4 to 6 weeks.
Normal side effects of a dental bone graft procedure include:
Gum swelling
Skin swelling
Bruising
Minor bleeding
Difficulty eating, speaking and chewing
Bone Grafting in Albury
If you would like to discuss dental bone grafting as a potential option for you, then we are on hand to answer your questions.
Choosing dental bone grafts and subsequent dental implants is a big decision.
We like our patients to be well informed before they make any big decisions on their treatment pathway, so please do get in touch for some expert advice.
Call us on (02) 6021 4171. Request your appointment online.
We are located at 525 Wilson St in Albury.
Frequently Asked Questions
What is bone grafting?
Bone grafting is a procedure performed to rebuild bone in areas where the bone has been lost. It is performed under local anaesthesia and is considered a minor surgical procedure.
The bone graft material is placed in a socket where the tooth is missing. You will begin to grow new bone cells which will replace the grafting material over time.
Where does the bone grafting material come from?
Grafting material can come from different sources, including your own body. However, a laboratory-processed bone from a human or animal donor, as well as synthetic materials, are frequently used.
Can my body reject the graft?
Your body can't reject the graft since it doesn't contain any genetically coded or living materials.
Does the bone grafting procedure hurt?
Bone grafting involves a small incision to the gum to access the bone underneath it. Therefore, you may experience some post-op soreness. This can be managed with ice packs applied to the jaw and anti-inflammatory medication and/or pain relievers.
How long is the healing period?
You should feel back to normal in a day or two. At this point, the bone regeneration process has just started. Over the next months, your body will continue to produce new bone cells and remove the grafting material.