Full Mouth Rehabilitation
What Does Full Mouth Rehabilitation Mean?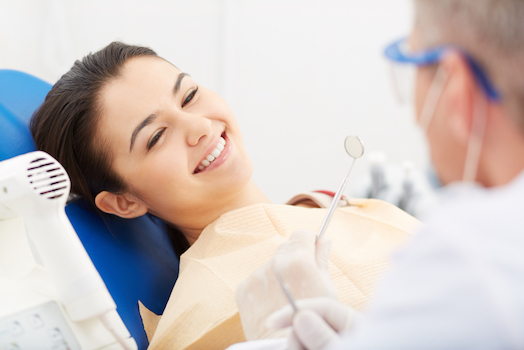 To answer such a need, Kreativ Dental Albury has included full mouth rehabilitation in our list of services.
Full mouth rehabilitation is a combination of two or more dental treatments to enhance your aesthetic and oral health.
Consult with your Albury dentist today!
The need for full mouth rehabilitation may result from:
Lost teeth due to decay and/or trauma
Injured/fractured teeth
Severely worn teeth due to long-term acid erosion or teeth grinding
Jaw, muscle and headache pain that need adjustments to the bite
Benefits of a Full Mouth Rehabilitation
There are many benefits when choosing a full mouth rehabilitation to restore your smile.
These include:
Replacing missing teeth
Repairing teeth alignment
Filling in gaps
Treating periodontal disease
Improving TMD symptoms
Enjoying a beautiful smile
Feeling comfortable smiling
Choosing what dental restorations you want
Boosting self-confidence
Improving oral health
Common Dental Treatments in a Full Mouth Rehabilitation
The combination depends on the specific needs of each patient.
After the treatment, follow-up check-ups are scheduled so your Albury dentist can monitor your improvements and oral health status.
Here are the common dental treatments included in a full mouth rehabilitation procedure:
1. Bone grafting to enhance the strength of your jaw bone so a dental implant can be placed.
2. Orthodontics to help move teeth in the ideal positions for an optimal look.
3. Placement of dental veneers to create an appealing look for your teeth. Dental veneers can whiten, reshape, resize, close gaps and more.
4. Placement of dental implants to replace a missing tooth or an extracted tooth to avoid jawbone issues in the future.
5. Placement of crowns to strengthen a root canaled tooth. Dental crowns can also be used to cover another natural tooth that is badly yellowed or needs to be reshaped because it was cracked or chipped.
6. Contouring of the gums to help the appearance of your overall smile.
7. In extreme cases, an orthographic surgery to reposition the jaw in a way that is better functioning for your smile.
8. Deep cleanings for proper care to be maintained for both teeth and gums. Total oral health is extremely important; every patient should visit their dentist for proper teeth cleaning every 6 months.
Full Mouth Rehabilitation in Albury
Solve all your dental problems at once!
Full mouth rehabilitation procedures performed at Kreativ Dental Albury are safe and high-quality.
Be at your best with a full mouth rehabilitation.
Call us today on (02) 6021 4171. Request your appointment online.
We are located at 525 Wilson St in Albury.
Frequently Asked Questions
What is a full mouth rehabilitation?
A full mouth rehabilitation is a combination of two or more dental treatments and procedures that restore the structure and full functionality of your mouth.
Am I an eligible candidate for a full mouth rehabilitation?
Only your dentist can answer this question. However, those who have two or more dental problems are good candidates for a full mouth rehabilitation.
Consult with your Albury dentist to determine if you are a qualified candidate for full mouth rehabilitation.