Root Canal Treatment
Treating Dental Abscesses with Endodontic Therapy
Root Canal Treatment Albury
Are you suffering from a dying tooth or one that is breaking apart? Dying or abscessed teeth can cause your teeth to become brittle, breaking apart to the point where they eventually can't be restored.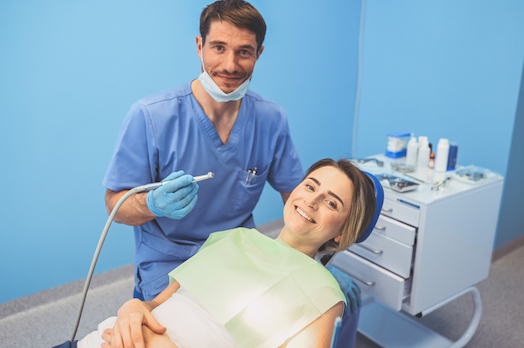 Once a tooth is non-vital or abscessed, the damaged nerve must be treated in order to preserve the tooth and prevent the spread of infection.
If you have an abscess, over-the-counter pain medication only provides temporary relief.
Damaged nerve tissue is a serious condition that can compromise your health and harm your other teeth.
At Kreativ Dental Albury, we provide root canal therapy that preserves your tooth for years to come.
We Provide Quick Pain Relief and Treatment
Patients suffering from teeth with nerve damage can receive timely, comfortable endodontic therapy here at Kreativ Dental Albury.
Dr Vinayak Chowdhry first works to ensure that any pain is minimised and then takes steps to help remove the infected, damaged nerve and treat it so that no infection will return. Because these nerves are no longer vital, the diseased tissue must be removed and a filling material placed into the root canal to prevent re-infection.
This treatment is called a root canal treatment because it is the canal of the root that is being treated.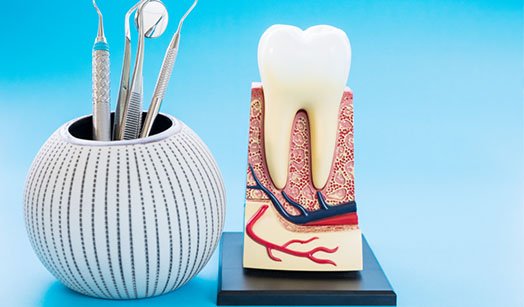 Are Root Canals Painful?
Root canal therapy is no more uncomfortable than any other type of dental treatment.
It is only a little more time-consuming in some cases, depending on which tooth is being treated.
Dr Vinayak Chowdhry focuses on patient comfort and will ensure proper pain-relief options to help you feel at ease before, during and after your endodontic procedure.
Prevent Tooth Loss by Getting Treatment Quickly
Do you have a broken tooth or one with an abscess? Putting off a necessary root canal can quickly lead to the loss of your entire tooth. If you suspect that your tooth has been severely damaged, or is suffering from an abscess, then it's best to contact us immediately. We provide emergency appointments each day and can easily work you into our normal schedule to assess your needs.
A full medical history will be taken before any clinical procedures take place. Due to regulatory requirements, we must inform you that any surgical or invasive procedure carries risks. Before proceeding, you should seek a second opinion from an appropriately qualified health practitioner.
Root Canal Treatment in Albury
Kreativ Dental Albury patients are always seen in an efficient manner and given straightforward treatment plans that are easy to understand and will never have hidden charges. Contact us today to book an appointment.
Give your Albury dentist a call on (02) 6021 4171 for more information. Request your appointment online.
We are located at 525 Wilson St in Albury.
Frequently Asked Questions
Why do I need root canal treatment?
If the tooth pulp becomes inflamed or infected because of decay or injury, the tissue will need to be removed to save the tooth and stop the infection from spreading.
Is it painful to have a root canal?
A root canal treatment is no more uncomfortable than having a normal filling. This treatment helps to relieve extreme pain experienced when the tooth is infected. The local area will be numbed during the procedure, giving you a pain-free experience while the work is done.
How can I avoid the need for root canal treatment?
Keep your teeth decay-free by brushing and flossing daily. Maintain a healthy diet low in sugar and avoid acidic beverages such as soda. Have regular professional cleanings and exams. If you're active in sports, wear a custom-made sports mouthguard to protect your teeth from injury.