Scale and Clean
Professional Scale and Clean in Albury
Scale and Clean Albury
To ensure a healthy smile for life, it's important for both adults and children to clean their teeth at least twice a day. Unfortunately, this kind of routine is often missed leaving teeth in need of more serious cleaning.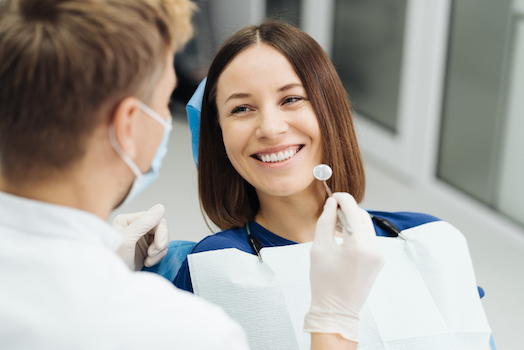 A professional scale and clean is designed to remove plaque and tartar that is unable to be removed with normal daily brushing at home. These regimes will help prevent tooth decay and gum disease.
You might need a Scale and Clean if you…
Have plaque or tartar on your teeth that can't be removed by brushing and flossing
Want to take preventive measures to care for your teeth
Your teeth are stained from cigarette smoke
Jaw joint pain
Have teeth stained from drinking coffee, tea or red wine
Benefits of Professional Scale and Clean
Enjoy brighter and shinier teeth. Calculus can build up on your teeth. This hard substance can look yellow. A scale and clean removes all hardened calculus before your teeth are polished, lifting some surface stains.
Better gum health. Calculus contains infection-fighting bacteria, and removing it reduces your risk of gum disease.
Fresher breath. After the scale and clean, your mouth feels clean. This has a great effect on your breath.
Protect your overall wellbeing. Gum disease has been linked to several serious health conditions, such as diabetes, cardiovascular disease and even dementia and specific cancers. A scale and clean is the easiest way to lower your risk.
Preventive care is cost-efficient. Over time, it's cheaper to prevent dental diseases than to treat them and attending regular hygiene appointments helps to reduce your dental bills.
What to Expect During a Professional Scale and Clean
A scale and clean can be done by your dentist.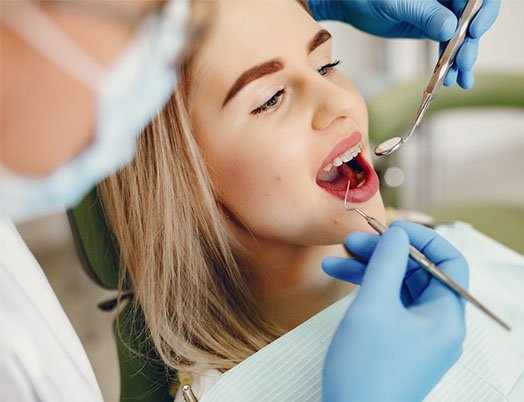 The first stage removes plaque and tartar. A scraping tool is used first to get rid of the bulk of the tartar, followed by specialised handheld instruments to scrape away any stubborn remains.
The next stage is to polish the teeth to make the surface really smooth. While polishing removes stains leaving teeth bright and shiny, it is not just a cosmetic procedure.
It also smoothes away minor imperfections and patches of rough texture on the teeth to protect against further plaque build-up.
Your Albury dentist will advise you how often you should have a scale and polish. It's important to remember that professional cleaning is an addition to a good daily oral health routine and should never replace twice-daily brushing with fluoride toothpaste.
Scale and Clean in Albury
At Kreativ Dental Albury, we provide a wide range of dental services that will help you maintain your dental health and prevent dental problems from occurring, including dental scale and cleans.
Call us on (02) 6021 4171. Request your appointment online.
We are located at 525 Wilson St in Albury.
Frequently Asked Questions
How often should I visit for a professional scale and clean?
A professional scale and clean at least two times a year help in the prevention of gum disease.
How are dental cleanings performed?
Your Albury dentist uses special tools to remove plaque/tartar without harming the teeth.
Is it painful?
Most people find professional scale and clean procedures painless and find the whole procedure comfortable.