Our Team
THE FRIENDLY FACES AT KREATIV DENTAL ALBURY
MEET OUR KREATIV DENTAL ALBURY TEAM
Our practice is a family of its own. Each our team member work closely with one another to enhance the experience for every patient, who steps through our front door. Every one of our staff are hand selected for their unique skill set and empathetic personality.
We don't just work well together; we enjoy being around each other. Here are a few of the friendly smiles that you will meet when you visit us.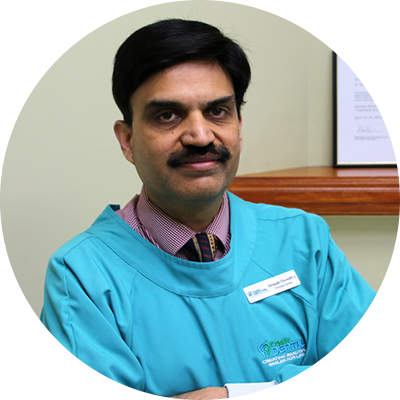 Dr Vinayak Chowdhry
Principal Dentist BDS
Graduating from the prestigious University of Manipal (India) with a Bachelor of Dentistry in 1994, Dr. Vinayak Chowdhry moved to Australia in 2005 and worked for few years in both Public and Private clinics in Victoria and Queensland. He is the Principal Dentist and took over Kreativ Dental from Dr. Paul Bell in 2010.
Dr Vinayak Chowdhry has treated patients of all ages from different backgrounds and enjoys getting to know and understand his patients better. He treats his patients with utmost care and loves the bright smiles, he brings to his patients.
He continues to further his expertise in all areas of dental practice, with time spent attending regular training courses and educational programmes, which keep him up to date with the latest developments within modern dentistry.
Dr. Vinayak Chowdhry likes all aspects of dentistry and has particular interest in preventive and restorative dentistry. He is also a part of Australian Dental Association (ADA).
In his spare time Dr. Vinayak Chowdhry loves travelling with his family, and enjoys music. He is married and has two kids.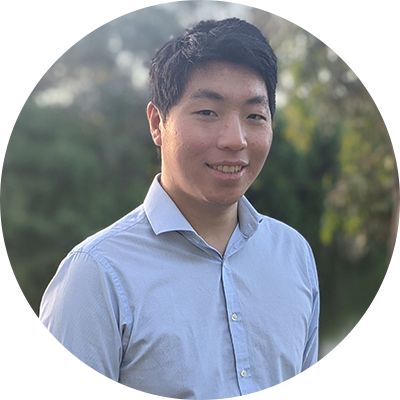 Dr Richard Cao
Dentist
Dr Richard Cao graduated from the Bachelor of Health Sciences in Dentistry/Master of Dentistry program of La Trobe University.
Dr Richard worked in Wodonga for two years as part of his training, before moving across to Albury back to his home state of NSW.
Dr Richard has a broad experience in the field of dentistry and is particularly passionate in preventative and restorative work. He has a strong focus on patient comfort and care, and always endeavours to make sure that you have a pleasant experience.
Dr Richard is a member of the Australian Dental Association, where he strives to keep up to date with the latest research and making sure that the standard of his care remains excellent.
In his spare time, Dr Richard can often be found tinkering with electronics and computers or eating his way through the local restaurants.
More about Kreativ Dental Albury
Discover more about Kreativ Dental Albury. Visit our About Us page.