Orthodontics
Setting Your Smile Straight!
Orthodontics Albury
Orthodontics focuses on the prevention and correction of mispositioned teeth and jaws. Orthodontic treatment is a method of straightening or moving teeth to improve the appearance and function of the teeth.
It can also help to look after the long-term wellbeing of your teeth, gums and jaw joints by equally distributing the biting pressure over all teeth.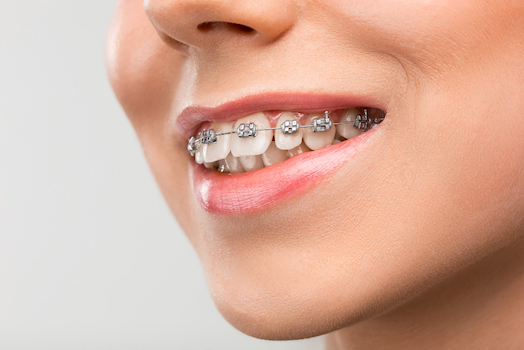 Benefits of Orthodontics
The benefits for orthodontics include:
Improved self-esteem
Improvement of the function of teeth, including better chewing and clearer pronunciation and speech
Reduced risk of dental caries occurring due to the collection of food particles between the teeth
Reduced risk of gum injury and trauma due to overbites and malocclusions
Why It's Done
Your Albury dentist can carry out work that aims to achieve the following:
Closing gaps between the teeth
Aligning tips of the teeth
Straightening crooked teeth
Improving speech and/or chewing ability
Preventing excessive wear and/or trauma of the teeth
Treating an improper bite
Boosting the long-term health of teeth and gums
Orthodontic treatments not only improve the appearance of the teeth but also result in better chewing and speech and help protect teeth from damage and/or decay, in some cases.
To achieve these goals, your Albury dentist uses a range of dental devices, including headgear, plates, and braces.
Orthodontic Treatment Options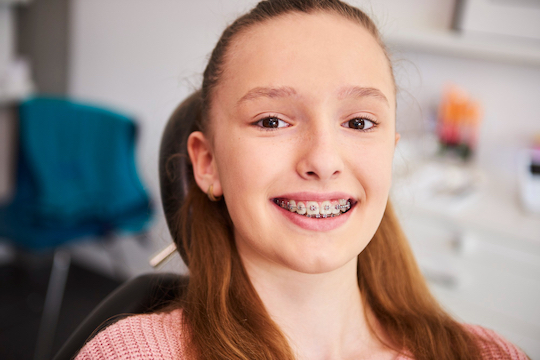 Braces
Braces are one of the most common orthodontic treatments available. The thought of getting dental braces can be a little nerve-wracking for some; however, modern braces are vastly improved and can be made from stainless steel, metal, ceramic, or plastic.
While ceramic braces may look better aesthetically, you need to consider that plastic may stain and discolour by the end of your treatment.
Fixed Space Maintainers
If a child loses a baby tooth, a space maintainer will prevent the two teeth on both sides of the space from moving into it until the permanent tooth comes through.
A band is secured to one of the teeth next to the space, and a wire goes from the band to the other.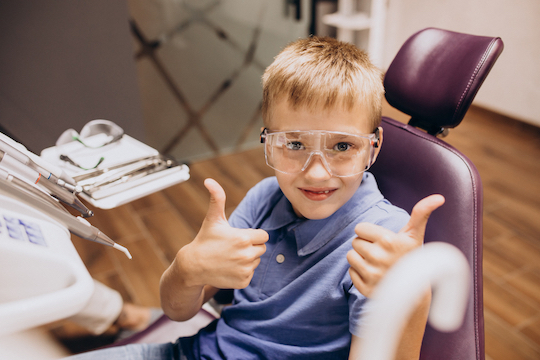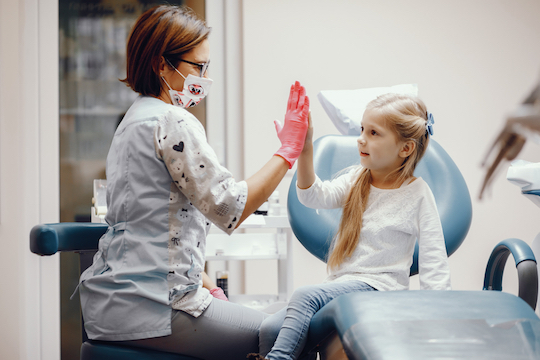 Removable Space Maintainers
These are alternatives to fixed-space maintainers.
Special Fixed Appliances
These can help control tongue thrusting or thumbsucking.
They may be uncomfortable, especially when eating, so they are only used when needed.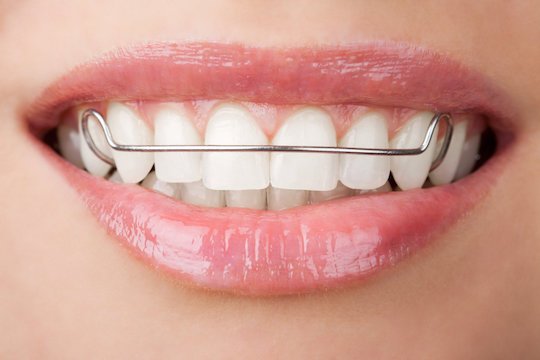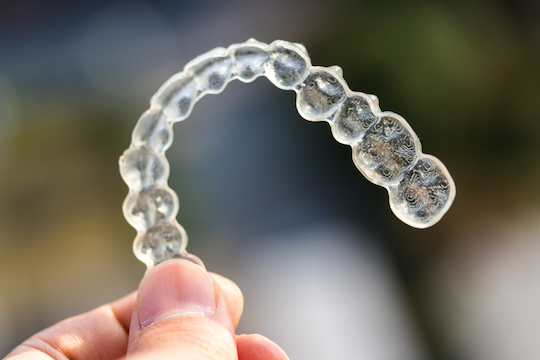 Invisalign®
Invisalign® straightens your teeth through a series of clear, removable aligners which gradually move your teeth into the desired position. Each aligner is custom-made to fit your specific needs.
It uses advanced 3D software to allow you to see the end results of treatment before you even start.
Invisalign® is best for people who are looking for a discreet, comfortable alternative to braces. Its virtually invisible, clear aligner system has helped straighten millions of smiles worldwide.
Orthodontics in Albury
Say goodbye to crooked teeth and hello to straighter teeth with orthodontic options at Kreativ Dental Albury.
Achieve the smile of your dreams today with Orthodontics in Albury! Talk to your Albury dentist about your orthodontic evaluation.
Give us a call on (02) 6021 4171 for more information, request your appointment online.
We are located at 525 Wilson St in Albury.
Frequently Asked Questions
At what age should my child first visit a dentist for an orthodontic check-up?
Children are recommended to visit a dentist around seven years old. Whether they are visiting for a dental check-up or receiving orthodontic treatment, any time is an excellent time.
Why should I receive orthodontic treatment?
There are two reasons why we receive orthodontic treatments: aesthetics and function.
A beautiful smile not only changes the way people see you but also improves your own self-image.
Orthodontics also let your teeth function better and make them easier to manage, which can improve your general health.