Braces Care
Care and Maintenance for Orthodontic Appliances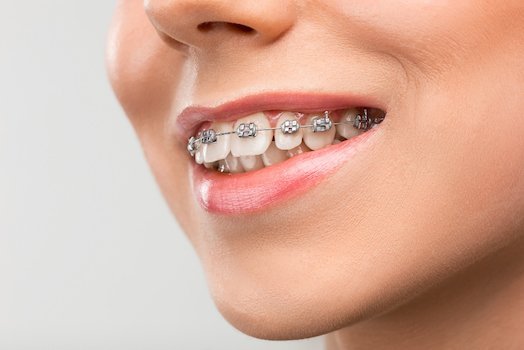 Braces Care Albury
Whether you wear metal, ceramic, or lingual braces, you need to know how to look after them.
If you care for your braces properly, it will make them much more comfortable and effective, meaning you're one step closer to a perfect smile every day!
So, what can you be doing to make sure you're keeping your oral health in check while you're wearing braces?
How to Take Care of Braces
Before you start enjoying the treats you love, you will need to take extra care to avoid any foods that could damage your braces.
Foods to avoid while wearing braces:
Chewy foods — bagels, licorice, hard rolls
Crunchy foods — popcorn, chips, ice
Sticky foods — caramel, chewing gum
Hard foods — hard candies, nuts
Foods that need biting into — apples, carrots, corn on the cob
Foods you CAN eat while wearing braces:
Dairy — soft cheese, pudding, milk-based drinks
Bread — soft tortillas, pancakes, muffins
Grains — soft cooked rice, pasta
Meats/Poultry — soft cooked chicken, meatballs, lunch meats
Seafoods — tuna, salmon, crab cakes
Vegetables — mashed potatoes, steamed spinach, beans
Fruits — applesauce, bananas, fruit juices
Treats — ice cream without nuts, milkshakes, soft cake
Tips for Braces Care
Wearing braces is no excuse to slack on oral hygiene!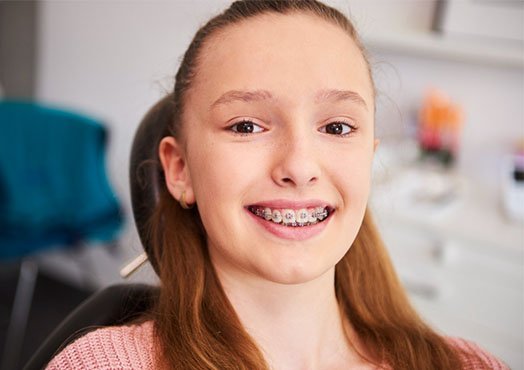 Here are tips to keep your teeth and gums healthy while wearing braces:
Brush carefully. Don't let food get stuck between your braces. Use a soft-bristled brush to remove debris from your teeth, brackets and wires.
Brush in between your brackets. Use an interdental brush to clean the spaces between your teeth and braces wires.
Don't forget to floss. Floss under the wires of your braces.
Flossing every day is important when wearing braces.
Stay on top of your appointments. Make sure to visit your Albury dentist for regular follow-ups, cleanings, and exams.
Braces Care in Albury
Take care of your braces like how you take care of your own teeth. Remember that they do you a lot of favour in improving your smile.
Give us a call on (02) 6021 4171 for more information on braces care in Albury. Book your appointment online.
We are located at 525 Wilson St in Albury.
Frequently Asked Questions
How long do I need to wear my braces?
Treatment time will depend on the extent of the orthodontic problem, its severity and the type of braces. In general, the treatment time may last from 12 to 30 months.
Do I need to visit the dentist even while wearing braces?
Absolutely! Going to your Albury dentist for your regular dental check-ups and scale and cleans will help you avoid tooth decay, gum disease and other oral health problems. It's more important than ever when you're wearing braces.
How often should I brush my teeth while wearing braces?
Your Albury dentist usually recommends brushing your teeth at least four times a day (after breakfast, lunch and dinner and before bed).