Preventive Dentistry
Preventive Dental Care in Albury
Preventive Dentistry Albury
Preventive dental care is key to keeping your teeth healthy for life. But it goes beyond that. Good oral health can also impact your overall health.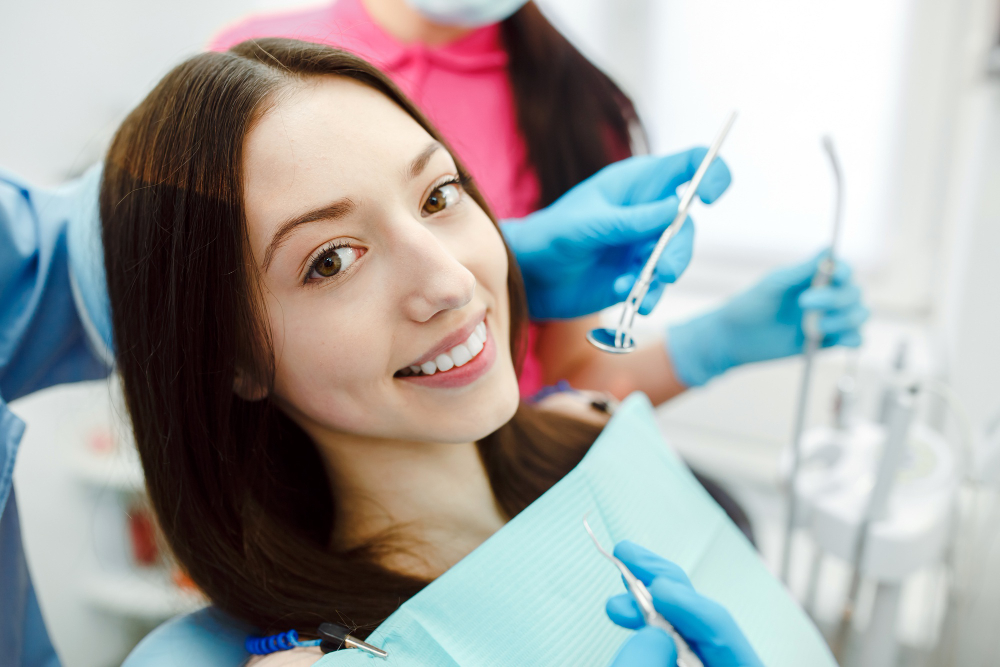 Preventive dentistry cares for your teeth to keep them healthy. This helps to avoid cavities, periodontal disease, tooth wear, and more.
There are several different forms of preventive dentistry, such as oral hygiene at home and professional dental scale and cleans.
To maintain optimal oral health, visit your Albury dentist at least every 6 months. These are designed to make sure that teeth are strong and healthy.
Common Preventive Dentistry Services
Preventive dentistry services may include:
Regular oral exams, usually every 6 months
Teeth cleaning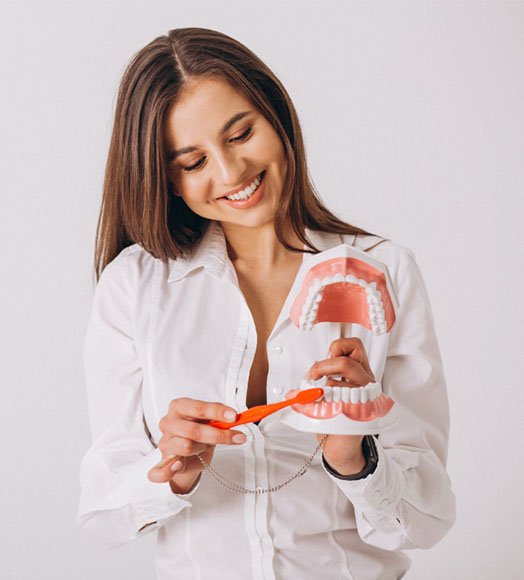 Your Role in Preventive Dental Care
Preventive dental care starts with you. Developing healthy dental habits early can help reduce cavities, periodontal disease, and gingivitis.
Brush teeth at least twice a day — usually morning and night — using a soft-bristled brush and fluoride toothpaste. Your Albury dentist can recommend the best toothbrush and toothpaste for you.
Floss once daily to get food that's stuck between teeth before it turns to plaque.
Rinse with mouthwash to flush out food particles after flossing.
Avoid acidic foods that can harm the tooth enamel.
Be careful with eating hard foods, like some candies, foods with bones, seeds, or pits that could damage teeth.
Don't smoke or use tobacco products — these can lead to cancer and other dental issues.
Use a mouthguard when participating in contact sports.
If you grind your teeth at night, ask your Albury dentist for a nightguard to help reduce gum recession.
Preventive Dentistry at Kreativ Dental Albury
Preventive dental care isn't limited only to your at-home care; there are things that only your dentist can do to help you maintain a healthy mouth. That is why it's so important to schedule regular cleaning appointments.
At this appointment, your Albury dentist will likely conduct a series of preventive dental care techniques, such as:
Cleaning your teeth to remove any plaque and tartar build-up.
Checking your teeth and gums for signs of decay or periodontal disease.
Checking your tongue and other parts of your mouth for any problems.
Screening you for oral cancer and other health conditions.
Conducting any specialised treatment needed, such as fluoride treatment.
Preventive Dentistry in Albury
Prevention is always better than cure.
At Kreativ Dental Albury, we provide preventive dental services that will help you maintain your oral health and prevent dental issues.
Give your Albury dentist a call on (02) 6021 4171 for more information. Request your appointment online.
We are located at 525 Wilson St in Albury.