General Anaesthesia
What is it Really Like to Undergo General Anaesthesia?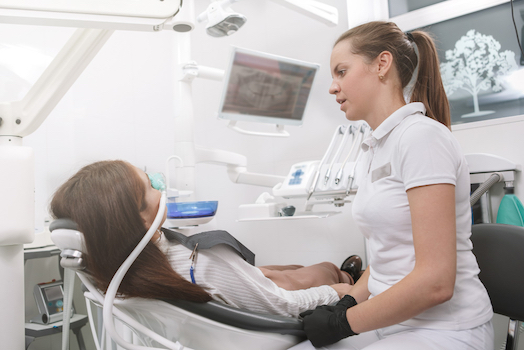 General Anaesthesia Albury
For people that feel as though they simply cannot sit throughout the treatment, we do offer general anaesthetic appointments so you can be asleep during procedures.
Our dentists and dental assistants will be on hand to carry out your treatment under general anaesthetic at the Day Hospital.
All bookings for this can be made by contacting our clinic.
Eligible Candidates for General Anaesthesia
At Kreativ Dental Albury, we put nervous patients at ease. We create a relaxed environment where we can discuss your procedure in full detail before you decide to proceed.
We often find that patients can go into treatment with confidence when it has been fully explained beforehand. If this is not the case, and when treatment is urgently required, we may recommend general anaesthesia.
Dental treatments under general anaesthetic are recommended for patients with a dental phobia who have not found conscious sedation helpful in relaxing them.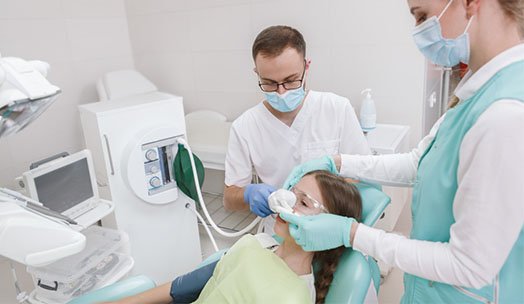 What Happens During General Anaesthesia?
The duration of action of IV induction agents is generally 5 to 10 minutes, after which time spontaneous recovery of consciousness will occur.
To prolong anaesthesia for the required duration, anaesthesia must be maintained.
This is usually achieved by allowing the patient to breathe a carefully controlled mixture of oxygen nitrous oxide and a volatile anaesthetic agent or by having a controlled infusion of medication.
Being Asleep for Dental Work
While under general anaesthesia for dental care, you will "be asleep". Unlike normal sleep, you will not dream, nor will you wake up until after the dentist completes your care.
Our Albury dental team will be with you until it is time to wake up and the anaesthesia wears off.
Why Use General Anaesthesia for Dental Care?
Reasons for General Anaesthesia
Large amounts of treatment to be performed
Uncooperative or patients with dental phobia
Patients with special healthcare needs
Young patients who can't sit still
Failed to perform treatment with other forms of sedation
General Anaesthesia in Albury
If you or your child is too scared or uncomfortable to sit on the dental chair for treatment, talk to your Albury dentist about the sedative options you can use.
Give us a call on (02) 6021 4171 for more information. Request your appointment online.
We are located at 525 Wilson St in Albury.
Frequently Asked Questions
What is general anaesthesia?
General anaesthesia is a form of sedation that aims to provide a lack of sensation and to ensure amnesia and analgesia.
When and why is general anaesthesia used?
General anaesthesia may be used for your child for several reasons.
Most commonly, at Kreativ Dental Albury, general anaesthesia is often recommended when the patient is too young, very fearful, uncooperative or has special needs that will not allow them to cooperate for needed treatment.
It is our goal to provide safe, high-quality care and to provide a relaxing experience for our patients.