General Dentistry
Keep Your Family and Children Healthy with Regular Dental Check-ups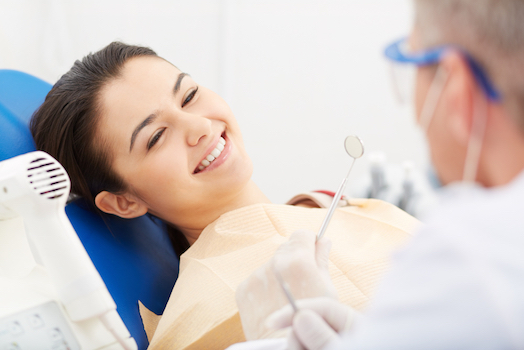 General Dentistry Albury
General dentistry focuses on making sure that you have good oral hygiene and dental health – that you do not have any issues such as cavities or gum disease.
It covers a broad range of treatments and takes a look at your overall dental health and needs.
General dentistry also uses restorative procedures to repair the effects of tooth decay, trauma, defect or disease in different areas of the mouth.
Comprehensive Examination
At the comprehensive examination, we will review your medical and dental history, complete a neck and head examination, TMJ examination, oral cancer screening, check dental occlusion, periodontal examination, and hard tissue examination and take a series of radiographs. The radiographs are updated every two years.
At this visit, we will spend the time to address any of your concerns or treatments you may be interested in. After we have completed this comprehensive examination, we will tailor a treatment plan to suit your needs.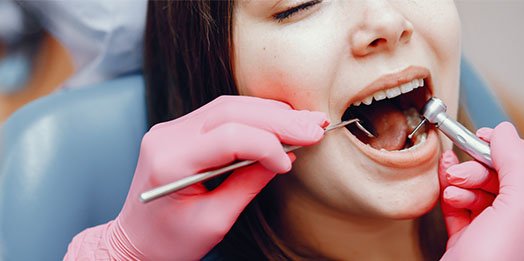 Routine Maintenance Visit
We recommend that you visit us every six months for your routine maintenance visit.
At this visit, we will complete a full mouth examination, scale and clean and a fluoride application. Radiographs are taken every two years.
Scaling & Cleaning
We do recognise that having your teeth scaled and cleaned can feel a little sensitive. To make this procedure more comfortable, we apply a special numbing gel around the teeth and gums prior to cleaning.
We then use an EMS scaler to remove calculus from around and between your teeth and under the gum. After this, we use a prophylaxis paste to remove any staining from your teeth prior to a fluoride application. Oral hygiene instructions and recommendations on oral care products are also discussed.
A full medical history will be taken before any clinical procedures take place. Due to regulatory requirements, we must inform you that any surgical or invasive procedure carries risks. Before proceeding, you should seek a second opinion from an appropriately qualified health practitioner.
General Dentistry in Albury
A Comfortable, Caring Environment for Your Whole Family
We care for your oral health through all stages of life, from baby teeth through to ageing oral health and denture care.
Give your Albury dentist a call on (02) 6021 4171 for more information. Request your appointment online.
We are located at 525 Wilson St in Albury.
Frequently Asked Questions
What is general dentistry?
General dentistry is nothing more nor less than the procedures that everyone needs to maintain good oral health. It involves regular check-ups and cleanings and routine procedures like fillings. Extractions are also considered to be a part of general dentistry.
What should I do before seeing my dentist?
Your dentist wants you to come to him or her with a healthy mouth. So, what that means is that you have to brush and floss. This is your first line of defence against decay and gum disease.
Will your dentist refuse to see you if you have not been taking care of your teeth and gums?
Of course not. But you can bet that you will need fewer visits to your dentist if you do adopt a regime of good oral care.