7 Factors Why Invisalign is the Leading Orthodontic Treatment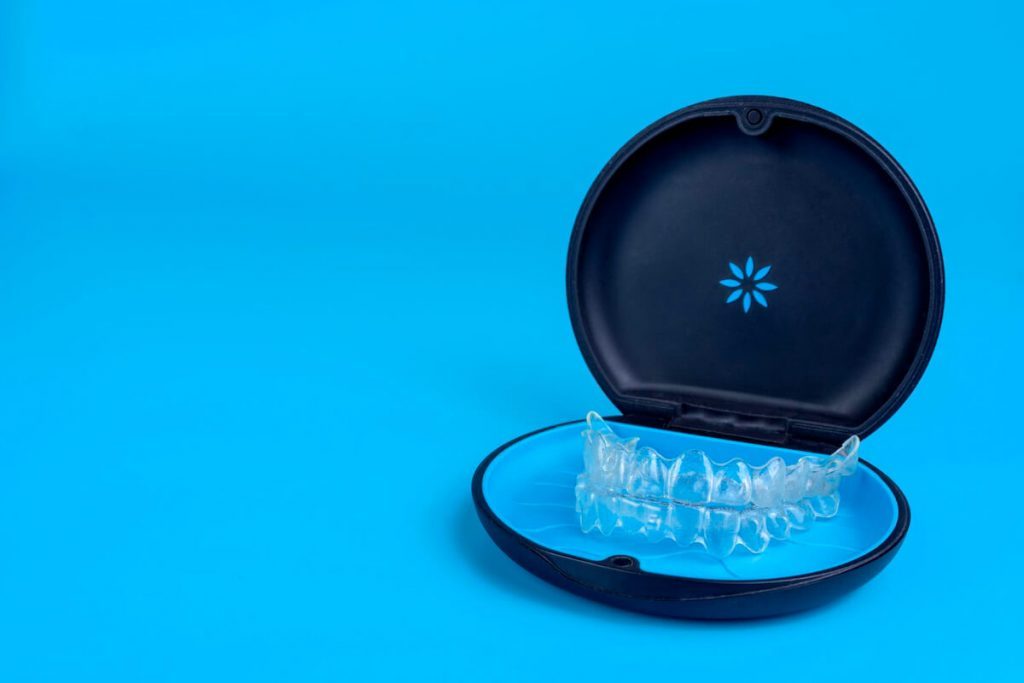 Today, many people aspire to have beautiful, evenly spaced smiles. Thankfully, thanks to contemporary orthodontic techniques, straightening teeth is now easier.
Consider these seven benefits of Invisalign if you're considering getting braces.
#1. Produces comparable results to traditional metal braces
It may surprise you that the teeth-movement process used by Invisalign treatment is identical to conventional metal braces.
With its transparent aligners, Invisalign applies the same pressure to the teeth as traditional metal braces do with brackets and wires.
Changing to the next aligner is how Invisalign works; there is no need to tighten the archwire. Additionally, Invisalign offers retention rates comparable to traditional metal braces after complete treatment.
#2. Treats most alignment issues
With Invisalign clear braces, various tooth alignment issues can be successfully treated.
They range from a few out-of-place or misaligned teeth to more severe conditions like malocclusion, overbites, and underbites. Using elastics in conjunction with Invisalign aligners makes addressing more challenging dental issues easier.
The most frequent problems that Invisalign braces correct include gaps between teeth, overbites, underbites, and open bites.
Other problems that can be fixed include crossbites and tooth crowding.
#3. Almost invisible
As their name suggests, the Invisalign aligners are essentially invisible. This is because they are constructed from a clear, delicate material that closely encircles the teeth.
Invisalign orthodontic treatment is valued by many because it is much more covert than conventional metal braces.
#4. Comfortable
Almost always painful are traditional metal braces. Nobody likes them, and most people had them when they were younger.
Because they are used to growing pains and can have shiny metal in their mouths while interacting with others, children have a different experience.
Adults must dress appropriately for work and cannot take time off to deal with the pain and discomfort that braces cause.
Additionally, using conventional braces could put your oral soft tissues at risk.
Considering how kinder your teeth and gums are, Invisalign clear aligners are the best option.
You feel at ease because you receive personalised invisible aligners made of pliable plastic rather than rigid metal. Your mouth will always make you feel much more secure.
Customised aligners will gradually move your teeth as opposed to traditional braces. This makes you feel less uncomfortable so that you can get the best Invisalign care possible.
#5. Time-saving
With Invisalign, results can be achieved in a surprisingly short period. You will also need to see the dentist less frequently because Invisalign needs to be maintained after six months.
#6. Fewer orthodontic visits
To have their wires tightened, patients with braces must visit the orthodontist several times.
On the other hand, Invisalign patients get multiple sets of aligners that they can quickly change out on their own.
Although Invisalign patients have regular appointments with their orthodontist to check on their progress, these visits are typically less frequent than the 4 to 8-week tightening appointments for braces.
#7. Simple dental hygiene routine
You should know that using Invisalign won't prevent you from maintaining good oral hygiene. It is simple to remove the clear aligners while flossing, using mouthwash, or even brushing your teeth to ensure your mouth is clean.
When you complete your course of treatment and your smile is properly aligned, your experience with Invisalign doesn't end.
You can preserve your results, safeguard your Invisalign investment, and keep your teeth straight for the rest of your life with the aid of retainers.
Transform Your Smile with Invisalign at Kreativ Dental Albury
Selecting Invisalign over traditional braces allows you to straighten your teeth in the most effective, painless, and comfortable way possible.
Kreativ Dental Albury is committed to offering top-notch dental care in our state-of-the-art dental office in the Albury Wodonga region. From start to end, we strive to instil confidence and comfort in our patients.
Give your Albury dentists a call at (02) 6021 4171 now, and we'll have your best smile ready in no time.
Visit us at 525 Wilson St in Albury.