How Dental Veneers Can Transform Your Smile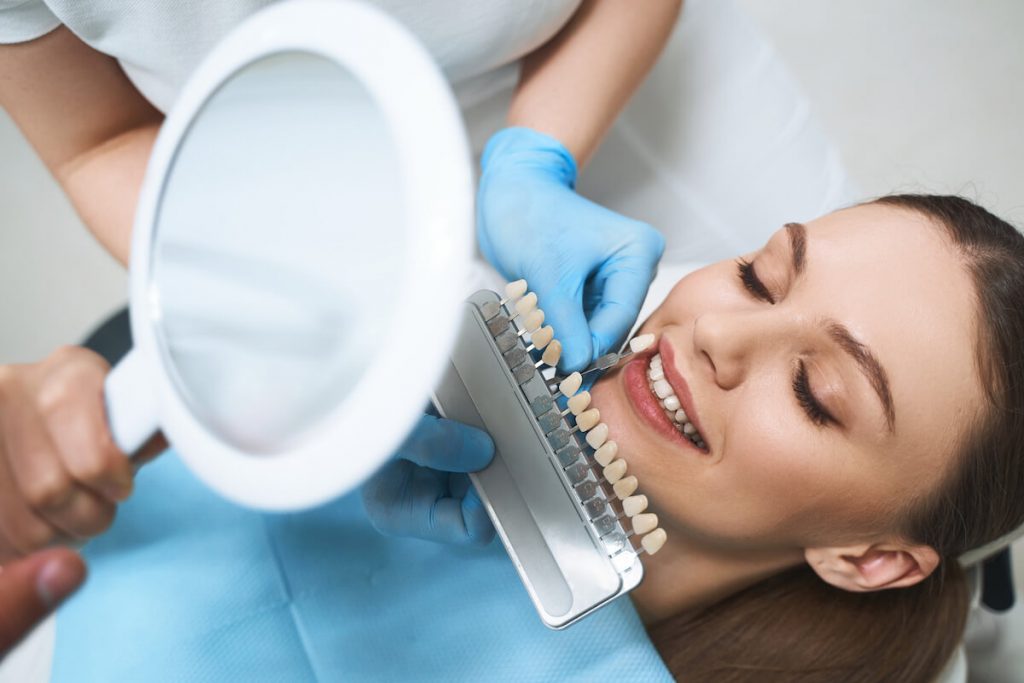 Do you frequently experience social anxiety?
Are you reluctant or ashamed to smile when introducing yourself to new acquaintances or potential business partners?
Do you find it annoying when you check your teeth in the mirror?
There are numerous ways to improve your smile. One of today's most sought-after cosmetic dental procedures is the placement of dental veneers. Due to its unique advantages and benefits, many people opt for this solution to restore their smiles.
Having dental veneers has a lot of benefits. Among these are;
Dental veneers address various aesthetic problems
Dental veneers' ability to simultaneously address several cosmetic issues is one of their main benefits. Cracked, chipped, misshaped, or out-of-alignment teeth can be successfully treated with dental veneers.
Dental veneers are an excellent option for dentures with stains or other cosmetic issues. You can conceal the discoloured tooth surfaces and achieve a brilliant, picture-perfect smile by getting veneers that are the same shade as your natural teeth.
Applying dental veneers is simple
The application of dental veneers happens quickly. Two dental visits are all that is necessary for the procedure.
Your dentist will locate the problem areas during the initial appointment and then take impressions of your teeth to guarantee that the veneers are applied flawlessly.
The dental veneers are ready to be bonded to your teeth's enamel at the second appointment.
Dental veneers are a safe procedure with little to no adverse side effects.
Dental veneers are built to last
Dental veneers are made to be strong and functional. The procedure does not have to be repeated repeatedly.
The exceptional toughness and damage resistance of veneers enables them to function normally for 10 to 20 years without any problems.
Also, because dental veneers are stain-resistant, they help keep your smile looking white and bright for a long time.
You can instantly improve your teeth' size, shape, and colour by using dental veneers.
Dental veneers use thin layers to mimic natural teeth' translucent and light-reflective properties. The surface of your teeth is bonded with them, resulting in a beautiful and natural-looking smile.
Dental veneers are a beautiful way to improve your smile and appearance with cosmetic dentistry.
As a result, dental veneers are sometimes referred to as the "Hollywood Smile" treatment.
For the following, dental veneers offer immediate cosmetic improvements:
Teeth that appear short or worn
Teeth with chips or cracks
Teeth that have stains or are discoloured
Teeth with a gap between them
Minor tooth alignment issues
Even with proper maintenance, veneers may eventually need to be replaced, though maintaining good oral hygiene will extend their lifespan.
A better smile can lead to better social, professional, and romantic lives. At Kreativ Dental Albury, you can benefit from dental veneers.
A new smile
A new confidence
A new outlook
A new life!
Transform Your Smile with Dental Veneers at Kreativ Dental Albury
Dental veneers are effective, durable, and realistic-looking. They can handle a range of cosmetic problems.
Whether your teeth have flaws like chips, cracks, gaps, stains, or crookedness, this treatment can help you achieve your dream smile.
By enhancing your smile, you can feel more self-assured and live life to the fullest while also improving the appearance of your teeth.
Allow the experienced cosmetic dentists at Kreativ Dental Albury in Albury to enhance and restore the beauty of your smile with procedures like dental veneers.
You can take advantage of the many benefits of having a brilliant, lovely smile with the help of our dental veneers.
Experience high-quality dental and friendly care you can trust at Kreativ Dental Albury.
Contact (02) 6021 4171 or visit us at 525 Wilson St in Albury.