Top 6 Reasons Dental Implants are the Optimal Option for Replacing Missing Teeth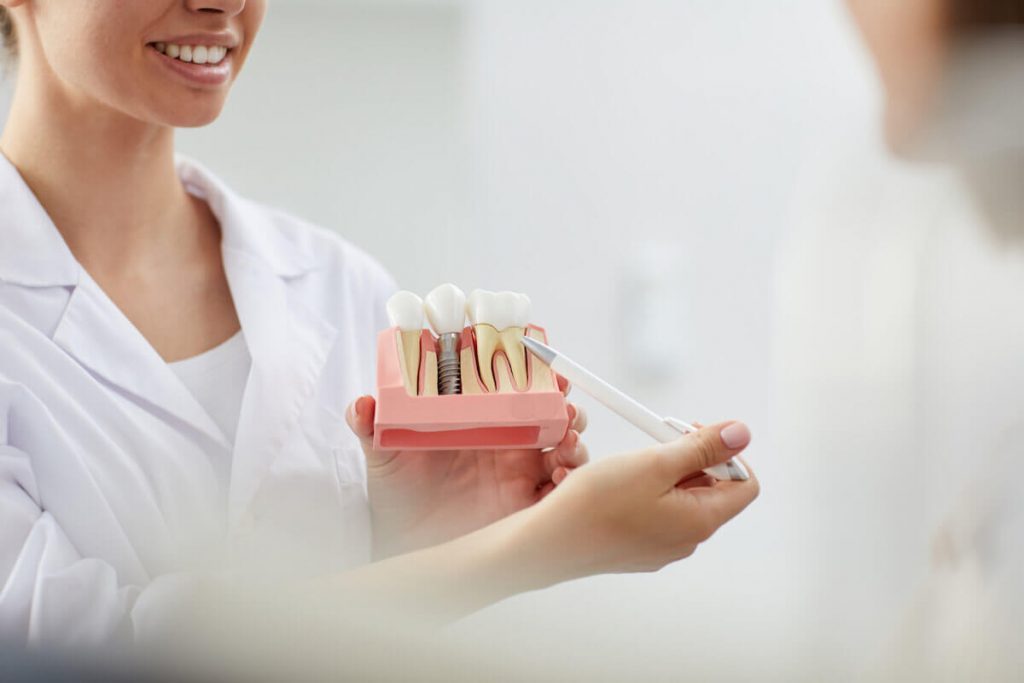 You can restore your smile if you've lost a tooth by choosing from a few different tooth replacement options. But for restoring your gorgeous smile, dental implants are the best option because of a number of additional benefits.
Through the use of durable, non-corrosive substitutes, modern implant dentistry can help address the problem of missing teeth.
Because of the following factors, dental implants are the most practical tooth replacement option:
#1. Dental implants are more robust and long-lasting than other tooth restorations
Dental implants are resistant to corrosion and have a sturdy design that allows them to withstand high temperatures and pressures.
Dental implants have a better chance of lasting longer than any other conventional restoration if they are kept up properly.
#2. Dental implants have a longer lifespan than other types of restorations
The dental implant should last between 10 and 20 years if you take good care of it and your gums.
Some patients' implants will stay in place for the rest of their lives. The tooth's root is replaced by the titanium posts.
Both the crown and the abutment last a long time. Patients who have implants can eat most meals.
#3. Dental implants can be maintained like natural teeth, with daily brushing and flossing
The care for a dental implant is the same as for natural teeth. Unlike dentures requiring specialised creams and adhesives, you only need to floss and brush your teeth at least twice a day.
Dental implants risk periodontal disease, necessitating routine dental checkups and good oral hygiene.
The safest way to prevent gum disease is to visit Kreativ Dental Albury frequently.
#4. Dental implants mimic your natural teeth in appearance and performance
In terms of appearance, feel, and functionality, dental implants are comparable to natural teeth. Thanks to implants, patients can eat, drink, and interact with others without worrying that their dentures will fall out.
#5. Dental implants prevent bone loss
Bone loss will always occur after tooth loss. The teeth in the jaw provide the constant stimulation that the bone needs to stay healthy.
An absent tooth causes the jawbone beneath it to deteriorate. A dental implant will stop this process by stabilising and fusing the jaw bone. Any alternative to replacing teeth does not provide this apparent benefit.
#6. Dental implants look more attractive than other tooth restorations
Dental implants are aesthetically pleasing. Your gum line conceals the implant screw, making it impossible to see it without a magnifying glass.
When you smile, only your porcelain dental crown, which perfectly mimics your natural teeth, will be visible. When it comes to function and feel, dental implants are exactly like natural teeth.
Once your dental implants have healed and feel like your natural teeth, it will be easy to forget you ever had them!
Repair Your Smile with Dental Implants at Kreativ Dental Albury
Most patients who need dental implants have one or more missing teeth.
They may be a great choice for many people. To be a good candidate for this popular procedure, you must have healthy gums and a jawbone strong enough to support the implants. You must also be free of any underlying illnesses that might prevent your bones from healing.
Make an appointment with your Albury dentist if you're concerned about missing teeth and need assistance deciding what restorations to get.
If you have lost teeth and want to use dental implants to restore your smile and chewing function, let your Kreativ Dental Albury team take care of you.
At Kreativ Dental Albury, we aim to deliver confidence and comfort to our patients from start to finish.
Call (02) 6021 4171 or book an appointment online.
Visit us at 525 Wilson St in Albury.